Commenting about the beer and wine consumption in Vietnam, Pham Chi Lan, a renowned economist, said Vietnamese hold a record in alcohol drinking but they should not be proud of this.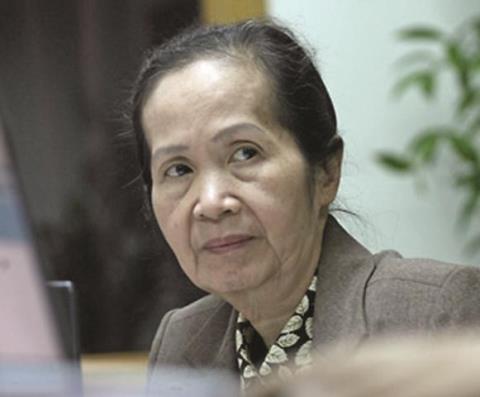 "Vietnamese are the biggest beer drinkers in the region. Meanwhile, Vietnam is a poor country with low income per capita," Lan said, adding that Vietnam still asks for aid, while there are many programs on hunger alleviation and hunger reduction that need to be run in the country.
She also said that drunkenness was the reason behind high number of traffic accidents cases and family violence.
During the eight days of Tet holiday, 5,000 people were hospitalized after fights and 13 of them died. Many of the victims were drunk, according to reports.
Though the State prohibits state officials from drinking alcoholic beverages during working hours and at lunch, the ban has not been respected.
"One time I talked to the chief representative of JICA (Japan International Cooperation Agency) in Vietnam. He said that Vietnamese officials sometimes invited him to drink the expensive liquor worth thousands of dollars that Japanese dare not drink," Lan said.
"Vietnamese officials use very luxurious things such as watches, smartphones, and cars which are much more expensive than the living standards in Vietnam," she related.
"Japanese may think: why should we assist Vietnam if Vietnamese are so rich," she said.
The head of JICA in Vietnam did not comment what he thought about at this moment, but he might surmise that a part of the money from the Official Development Assistance program has gone to embezzled officials' pockets instead of to the poor.
According to the Vietnam Beverage Association (VBA), Vietnam consumed 3.4 billion liters of beer in 2015, an increase of 10 percent over the year before and 41 percent if compared with 2010.
With the beer consumption increasing from 2.8 billion in 2012 to over 3 billion liters, Vietnam has become the biggest beer consumer in South East Asia.
According to Vu Minh Hanh from the Healthcare Strategy and Policy Institute, the average beer consumption per head in the world remains unchanged over the last 15 years, at 6.2 liters per annum.
Meanwhile, Vietnamese beer consumption level has increased rapidly from 4 liters in 2003-2005 to 6.6 liters.
Lan and some other economists have proposed a higher luxury tax on beer, liquor and wine products.
If the government taxes does so, it would have more money to spend on health care and education and would be able to lower taxes on petrol and other essential goods.